Hound River Farm Ewe Flock
We maintain a flock of 60 to 80 ewes and typically lamb from January through March.
We have SOLD OUT of 2017 lambs, but are now taking orders for the 2018 lambs.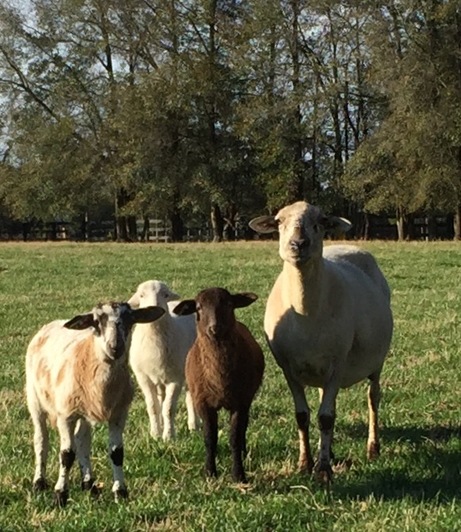 Katahdin ewes are great mothers, have ample milk and usually produce twins
or triplets.

Lambs are born alert with good vigor.

---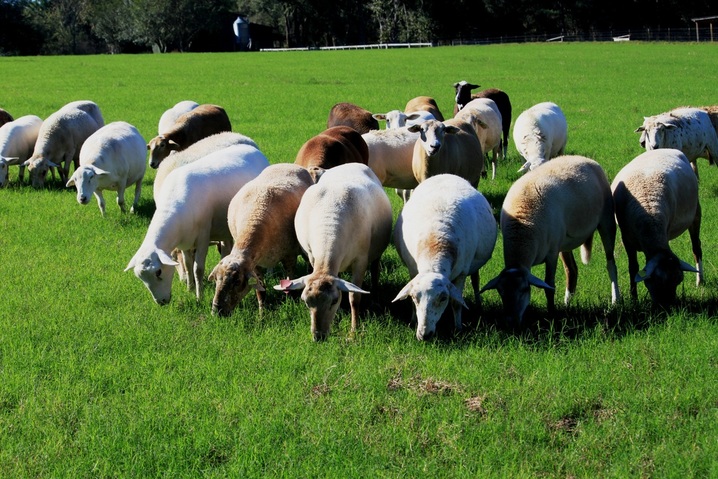 Ewes grazing annual rye grass in winter

---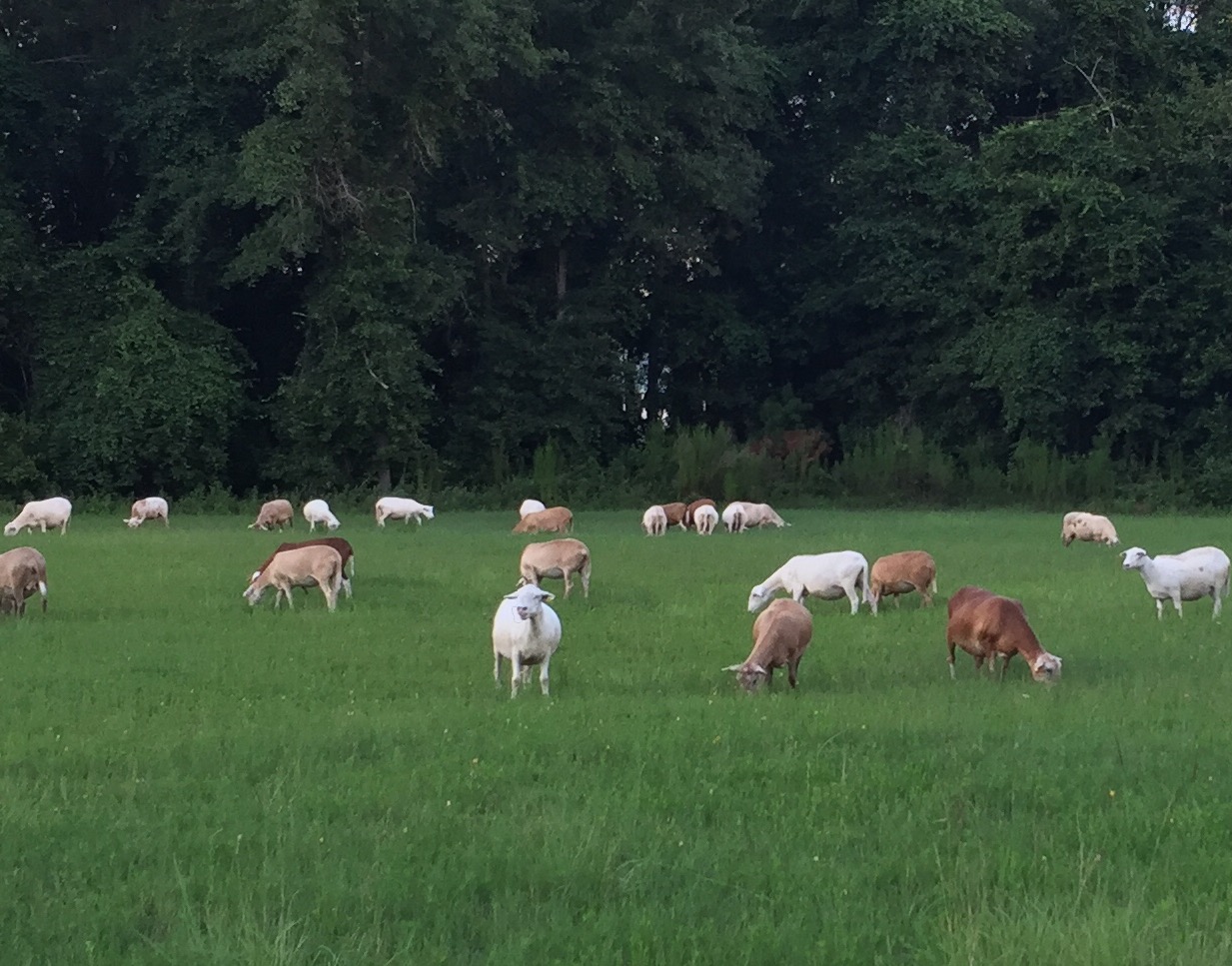 Ewes grazing the perennial peanut hay field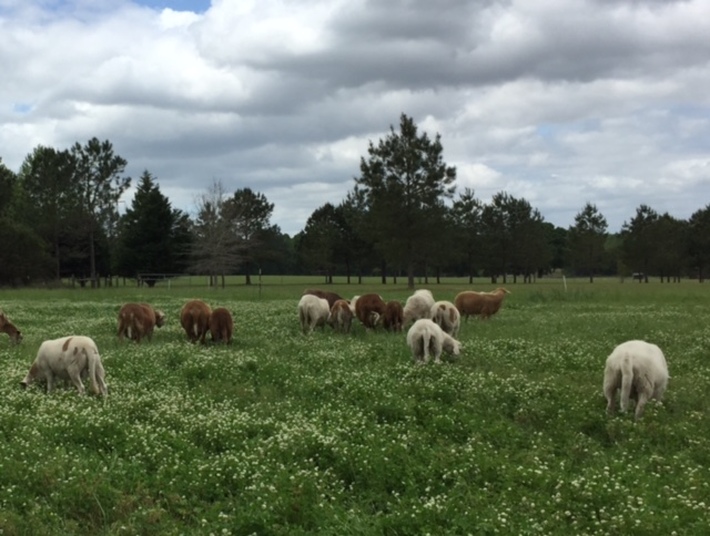 Ewes and lambs grazing white clover

Ewes frequently have and raise triplets. Katahdins are long living, this ewe is 11 yrs old and still producing.